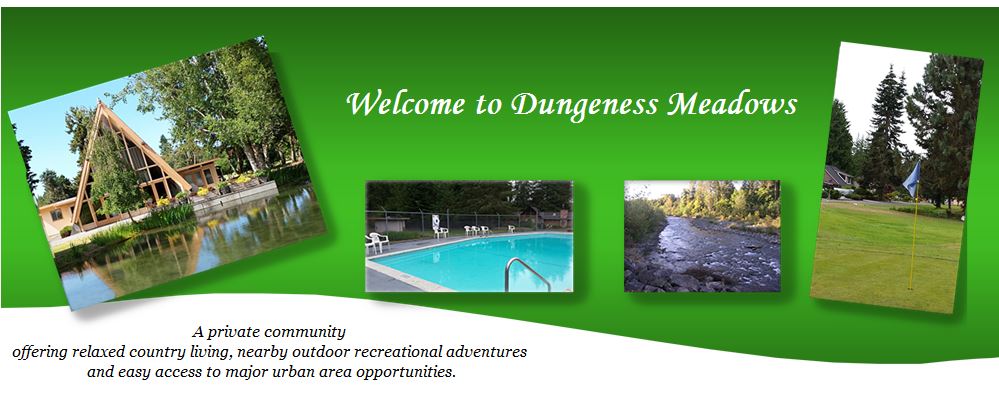 About Dungeness Meadows…
Dungeness Meadows is a private Association of some 200 homeowners who share commonly owned amenities such as the clubhouse, golf course and water system. Nestled along the Dungeness River on Washington State's Olympic Peninsula, Dungeness Meadows combines quiet community living with nearby outdoor recreation and easily accessible urban experiences.
The community lies at the foot of the Olympic Mountains, less than 15 minutes from the Strait of Juan de Fuca and about an hour's drive from beautiful Pacific Ocean beaches. The small town of Sequim, just two miles away, provides everyday shopping, a variety of restaurants and medical services. Tucked in the rain shadow of the Olympic Mountains, the area experiences only 16" annual rainfall, light to moderate winter snows and approximately 250 days of sunshine or partial sunshine throughout the year. Summer daytime temperatures normally range in the 70's with cool nights, and winters are mild with only a few periods of freezing temperatures.
We invite you to explore Dungeness Meadows' organization, offerings and setting in detail by following the links above. We welcome your interest in our community.